Benedict Cumberbatch in talks to play Julian Assange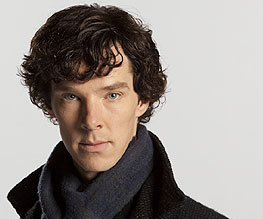 In more Dreamworks-related news, Benedict Cumberbatch could be in line to play WikiLeaks founder Julian Assange in a new Dreamworks biopic about the infamous journalist. The news may come as something of a surprise to Jeremy Renner however, as The Hurt Locker actor was hotly tipped to snag the role. Jeremy Renner is a talented actor but he lacks Assange's foppishness and we think Benedict Cumberbatch is a more sensible choice.
The film is thought to be based on the book WikiLeaks: Inside Julian Assange's War On Secrecy, written by writers David Leigh and Luke Harding, as well as a book penned by Julian Assange's former friend Daniel Domscheit-Berg titled, My Time With Julian Assange at the World's Most Dangerous Website. With a wealth of source material as well as the continuing controversy that still surrounds the WikiLeaks founder, Benedict Cumberbatch is certain to have no trouble researching for the role.
Benedict Cumberbatch is seemingly hot property at the moment; the Sherlock actor has just been cast as the lead villain in the Star Trek sequel: Star Trek Into Darkness, and in addition to this, he will also be contributing the voice for the dragon Smaug in Peter Jackson's The Hobbit Trilogy. With so many projects on his hands, our only concern is that he won't have time to film the new series of Sherlock. We hope you're good at multi-tasking Benedict!
About The Author