Benedict Cumberbatch pic as Julian Assange revealed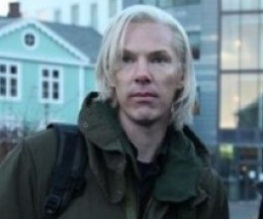 Benedict Cumberbatch dolled up like Nicole Kidman in thirty years time is not the sort of photograph one expects to be looking at and writing about on a Wednesday morning, yet here we are, and here it is. Of course he is not trying to look like an aging version of the Australian Oscar-winner, but attempting to impersonate the scourge of the US security apparatus and Ecuadorian embassy-dweller, Julian Assange.
The Man Who Sold the World (previously provisionally titled The Fifth Estate) is to star Benedict Cumberbatch in a first cinema outing for the Assange drama. Not much detail on the piece is available as yet though. We know that Dan Stevens, Alicia Vikander, Carice van Houten and Daniel Brühl are in the cast list alongside Benedict Cumberbatch as the silver fox from down under. We also know that James McAvoy was originally cast in Brühl's role as Daniel Domcheit-Berg, former spokesperson for Wikileaks in Germany, but that he pulled out due to commitments on X-Men: Days of Future Past.
As for the photograph, we are divided at Best For Film. Some think that Benedict Cumberbatch's appearance has always been ghastly, and that this get-up merely reinforces that opinion. Others think that his beauty still shines through the heavy make-up job. But then Benedict Cumberbatch is a divisive figure, much like Tony Blair, with whom he is exhaustively compared, at least in my circle. We await the film with as much expectation and fear as the country did the election results in 1997.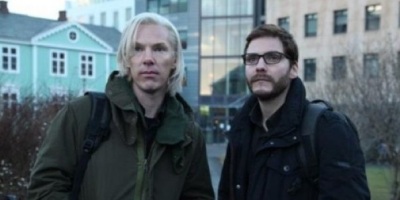 What do you think of Benedict Cumberbatch and Julian Assange? What do you think of Benedict Cumberbatch AS Julian Assange? LET US KNOW
About The Author