BIFA winners announced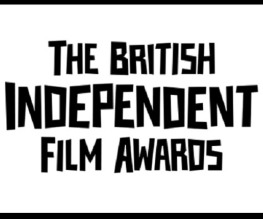 British film-making is currently coming under some pressure from a swiftly constricting funding windpipe, alongside the current government's seeming hatred of artistic self expression, but the British Independent Film Awards (BIFA) prove that, somehow, someway, we are still finding outlets for the boatload of talent our shores boast. Whilst the BIFAs win their own Special Contribution award for the acronym that sounds most like a children's TV show, the ceremony was awarded an extra degree of silliness thanks to sponsorship from Moët – attendees were encouraged to give money to charity through toasts made by mini-bottles of this yuppie-milk.
Broken – the directorial debut from Rufus Norris, a man previously specialising in theatre and opera – led the way into the BIFAs with nine nominations and bagged the big gong of Best British Independent Film. Norris' coming-of-age drama centres on three families in a suburban cul-de-sac, inextricably linked by an incident of extreme violence, and is credited with bringing Brand-New-Talent-To-Watch Eloise Laurence to our attention. Also, apparently Rory Kinnear was quite good in it; he bagged Best Supporting Actor. Well done, Rory.
The biggest award magnet of the night, selfishly hogging FOUR of the beauties, was Peter Strickland's bizarre psychological thriller Berberian Sound Studio starring Toby Jones, who looks remarkably like a wax Rory Kinnear left on a radiator, as a sound engineer for an Italian horror film company. Whilst the actual guts and gore are kept off-camera, we get to watch Toby Jones stabbing cabbages and torturing radishes to simulate the noises of dismemberment. NO, TOBY, NOT THE TURNIPS?!
Thankfully Sightseers got some well-deserved critical attention, with Alice Lowe and Steve Oram winning Best Screenplay for their raven-black comedy about a murderous caravan holiday. Sightseers is the love-child of Lowe and Oram and their characters, carefully sculpted over years of stand-up gigs, are so off-beat they make 13/8 time look like 4/4. Bart Layton's The Imposter was named Best Documentary, with Layton himself winning the Douglas Hickox award for best debut director for this compelling real-life story of a French conman who convinces a mourning family of Texans that he is their absent son returned. Olivia Colman won AGAIN, following up her Best Actress award in 2011 for the harrowing Tyrannosaur with a Best Supporting Actress award for playing the Queen Mother in Hyde Park on Hudson. Her mantelpiece must be buckling under the weight.
Previously announced winners Sir Michael Gambon and Jude Law also took to the stage. Sir Michael once again jumped into the Richard Harris-shaped hole in British cinema, this time being awarded the Richard Harris award for outstanding contribution to British Film, whilst Jude Law received the Variety award for focusing the international spotlight on the UK. Funny, really, that the international spotlight looks so much like the red dot of a sniper sight…
Whether you believe it or not, this is the 15th year of the BIFAs. Yes, really! Doesn't time fly when you're analysing the output of the British independent film industry. Hosted by James Nesbitt, the most unheralded star of The Hobbit and the Yellow Pages, and sponsored by champagne – the fizz, not the region – it looks like it was a proper riot!
Considering Moët's admirable contribution to the British film industry and their refreshments, who would you like to see sponsoring next year's BIFAs? We're betting on seeing James Nesbitt eating Hula Hoops off his fingers. Not at the awards, just in Tesco.
About The Author