Bladerunner returns. Fans weep. Scott laughs all the way to bank.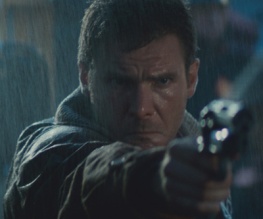 Not content with authorising Prometheus, the latest in a series of films to frantically trade on the diminishing reputation of his seminal 1979 horror Alien, Ridley Scott has now decided to 'revisit' (code: wreck) the other of his two groundbreaking sci-fi classics – 1982's Blade Runner. We're sorry, we couldn't find a way of sugaring the pill.
Alcon Entertainment have confirmed that Scott is contracted to direct and produce the new film, which will apparently be either a prequel or sequel to the original rather than a new adaptation of Philip K Dick's novel Do Androids Dream of Electric Sheep?, on which Blade Runner was based.
Producer Andrew Kosove did at least lay some minor fears to rest by confirming that it was very unlikely that Harrison Ford would return to his role as Rick Deckard. He said that: "[t]his is a total reinvention, and in my mind that means doing everything fresh, including casting." Well, that's something.
Filming is not expected to start until 2013 with the untitled film in cinemas by the first quarter of 2014 at the absolute earliest. Watch this space…
Are you a Blade Runner purist? Or would you like to see a sequel? Let us know below!
About The Author