Bradley Cooper steps into Jane Got a Gun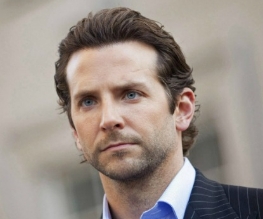 It's been a troubled production for Jane Got a Gun. After a particularly trying casting period, the project saw a rather hefty hiccup when director Lynne Ramsaydeparted on the very first day of work. Her skip out led to Jude Law's loss of interest soon after, leaving the movie with out anyone to play the main villain. But never fear, Bradley Cooper is here! Cooper will be squeezing his appearance as soon as he has wrapped up work with David O. Russell's as yet unnamed project.
The Western will now be helmed by Warrior's Gavin O'Connor who will work with Natalie Portman in the titular Jane and Joel Edgerton as a sharp-shooting ex-lover who comes to her aid. The return of her husband, barely alive and riddled with bullets, brings danger to Jane's doorstep in the form of the dangerous gang leader Bishop. Cooper's career boasts a number of characters of either ambiguous moral inclinations or outright baddy reputations, which makes this role barely even a stretch for the Silver Linings Playbook star. Whether the flick will now finally make it through to the end of production is yet to be seen, however, but fingers are crossed that we'll see it in cinemas come next year.
Any bets on what the next catastrophe might be? Submissions down below please!
About The Author