Bradley Cooper to adapt Hyperion?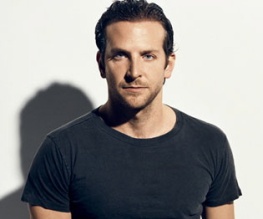 Not content with rapidly becoming one of the most bankable movie stars in the world, Bradley Cooper is now emulating his character Eddie from Limitless – he's adding screenwriting to his already impressive CV. Cooper, whose latest film The Hangover: Part II was released yesterday, has produced a spec script based on Dan Simmons' Hugp- and Locus-winning space opera The Hyperion Cantos.
Scott Derrickson (The Day The Earth Stood Still) has been nominally directing the Warner Bros. project for over two years, although it's been drifting on the dark waters of development hell for longer even than that – it may be that Cooper's contribution is just what the project needs to get restarted. Interestingly, Derrickson was involved with the 3D adaptation of Paradise Lost before Alex Proyas flung him from heaven – hopefully there are no hard feelings between him and Cooper, who will reportedly be starring as Lucifer…
Are you a Hyperion fan? Who else should be involved with the project? Let us know below!
About The Author