Branagh and Fiennes to be honoured at BIFAs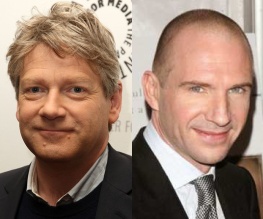 Ralph Fiennes and Kenneth Branagh are to receive significant (if slightly poorly-defined) prizes at this year's British Independent Film Awards.
Double Oscar nominee Fiennes, whose directorial debut Coriolanus opened to critical acclaim this autumn, will receive the Richard Harris award for outstanding contribution to film by an actor, whilst Shakespearean veteran Branagh (who has four Oscar nominations – take that, Ralph!) has snagged the Variety Award for helping "focus the international spotlight on the UK". We're guessing that means 'give most of Asgard English accents in Thor'.
Chris O'Dowd (Bridesmaids) will be hosting the 14th annual Moët British Independent Film Awards on 4th December – you can see the full list of nominations here.
About The Author