BREAKING – "10 dead" in Batman premiere shooting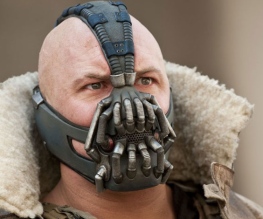 A US regional premiere of The Dark Knight Rises has been attacked by mystery gunmen, with local news outlets claiming that thirty to forty people have been injured and as many as twelve have died.
A gunman said to be wearing a gas mask also set off a smoke or tear gas bomb after opening fire on the packed midnight screening in Aurora, a suburb of Denver. Local radio station KOA is reporting that there were two gunmen, with one now in custody and the other at large in the cinema despite a huge police presence.
KOA believes that the two gunmen were in different screens, coordinating their attack to begin just as the trailers finished and the hotly awaited new Batman film was about to start. However, the seven hour time difference means that the situation is very much live and there is virtually no verifiable information about the scene at the Century 16 theatre. Various reports are claiming that the death toll is anywhere between zero and a dozen.
Injured cinemagoers are being transported to three different hospitals, while the police have set up a command post to begin interviewing hundreds of witnesses. Police spokesperson Cassidee Carlson said that "the scene is still very active and we have little information for release at this time", while Swedish Medical Center spokeswoman Nicole Williams told a reporter that two critical patients have arrived from the theatre with more on their way.
EDIT: We're corresponding with writer, blogger and general good egg Cleolinda Jones (@cleolinda), who's watching the live coverage Stateside on Fox News ("They're horrible with politics, but they cover disasters well."). The following updates are via her:
– At least 10 people killed, at least 39 transported to hospital (via @BreakingNews)
– "Most of the dead are children"; apparently a baby was shot at point blank range.
– The suspect in custody has made a comment about explosives in his apartment. A block has been evacuated.
– There may have only been one gunman, as originally reported.
We're also hearing that the gunman/men appeared highly trained and were wearing body armour as well as using smoke bombs to disorient their victims. An octogenarian also appears to be among the victims.
EDIT: Here's Cleolinda again: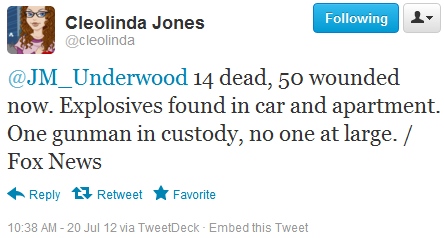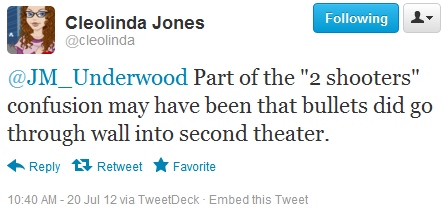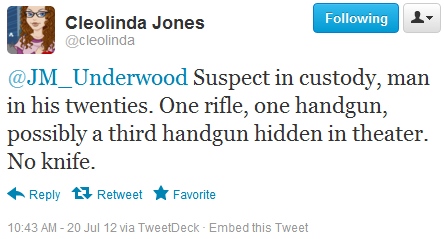 EDIT: A local TV station has broadcast this footage, which appears to have been taken in the foyer immediately after the shooting:
More on this story as information becomes available.
About The Author