Bridget Jones threequel is go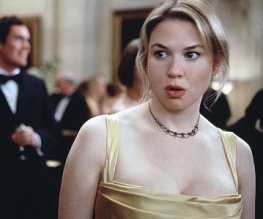 Sixteen years after Independent readers were first introduced to chain-smoking, calorie-counting, perpetually single disaster Bridget Jones in Helen Fielding's column, fifteen years after Bridget Jones' Diary became a bestseller and ten years on from the first big-screen adaptation starring Renée Zellweger, a third instalment of the film series is finally going into production.
Author Helen Fielding, whose last Bridget Jones book was 1999's Bridget Jones: The Edge of Reason, is currently working on her third book starring Bridget. However, early plot rumours suggest the key storyline has already been revealed – in the 2005-6 revival of her Indie column, which received a distinctly lukewarm reception.
In the most recent columns Bridget was still with stuffy but lovable Mark Darcy (Colin Firth in the films, natch) but had managed to have a baby with her dastardly ex-boss Daniel Cleaver (Hugh Grant). And last year, Colin Firth – who is apparently very happy to return to the franchise and see the three main characters in "advanced stages of deterioration" – told Entertainment Weekly that:
"Bridget and Mark can't have children… So then she makes the huge mistake of going back to Daniel Cleaver for long enough to get pregnant. And I think he dumps her, and she's left stranded, and guess who comes back to rescue her?"
Sounds fairly solid to us. Zellwegger has previously said that there could never be a third movie without the corresponding book being published first, but Fielding recently commented that although she was working on both the book and the film she wasn't yet certain that they'd tackle the same story.
Working Title are producing, obviously, and we're fairly confident that they won't drop the ball on this one – we just hope Helen Fielding's able to resuscitate Bridget convincingly for one last whirl. Watch this space…
Calories: 2450. Cigs: 9. Mood: excited/nervous. Where do you stand?
About The Author