Brits to storm Toronto Film Festival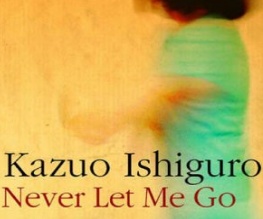 Hurrah for us Brits! According to this year's Toronto Film Festival line-up we've got a lot to look forward to in terms of British cinema, with 12 Brit entrants making it into the official selection. Interestingly enough, 8 out the 12 – yep, that's two thirds – are backed and supported by the UK Film Council (which is why you should sign the official petition to save it here).
These 8 are made up of The King's Speech, starring Colin Firth as King George VI, West is West, Mike Leigh's Another Year, the remake of Brighton Rock, Cirkus Columbia, Submarine, Stephen Frears's Tamera Drewe and Made in Dagenham – a film about the 1968 Ford Dagenham strike already being hailed as the next Full Monty.
Also making it's way up to the US fest is the star studded Never Let Me Go – the adaptation of the acclaimed Kazuo Ishiguro novel which stars Keira Knightley, Carey Mulligan and Andrew Garfield, as well as The Trip, the new film from Michael Winterbottom, starring Rob Brydon and Steve Coogan. Further UK offerings include Clive Owen in Trust, a film about the internet directed by former Friends lead David Schwimmer, Dame Helen Mirren in John Madden's new film The Debt, and Beginners, starring Ewan McGregor as a man dealing with his 71-year-old father's recent venture out of the closet.
It's almost enough to bring a tear to your hardened stiff-upper eye. The festival doesn't kick off until Sept 9th, but we're glad to hear that Britain continues to be a global player in the world of cinema. (Hence why we need to save the UKFC! Plug plug plug!)
About The Author