Bryan Cranston in MORE talks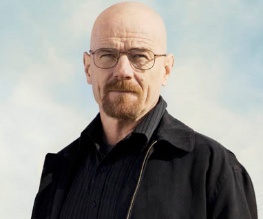 Bryan Cranston, you are everywhere and we love it.
Only two days after the news was released that he is in talks to join Ben Affleck's Argo, Cranston has only gone and entered into more negotiations, this time to join 2013 release The Gangster Squad.
Under the direction of Ruben Fleischer, a man relatively new to the big screen, The Gangster Squad is set in 1940s/50s California and follows the LAPD as they tackle pesky Mafia gangs in the area. Also starring Ryan Gosling, Josh Brolin, and Sean Penn, its full of characters with names like 'Jerry', 'Mickey', and 'Rocky', and will surely have at least one person say, "he's swimmin with the fishes now, see?"
If talks go to plan, Cranston will be playing Texas-born cop Max, a character with big ambitions and an ass that won't quit. Sound familiar?
About The Author