Bunny Boiler is back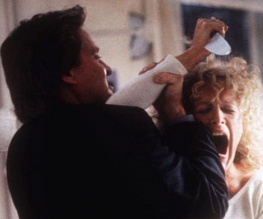 For all those who ever wished to see that bunny boiler scene live… Well us neither, but hey, there are some strange people out there.
According to weekend reports, the 1980s thriller Fatal Attraction is going to hit the West End as a new play around Christmas. Nothing like a bit of stalking and murdering to get you in the festive spirit eh?
For those who don't know, the story centres around a young woman who, after having a weekend affair with a married man, becomes obessed with him and his family. It culminates in various grusome acts (including the infamous boiling of the family rabbit) and in the end she is shot in the bath after a final attempt at killing the sleazy adulterer (played by Michael Douglas) Apparently the stage version will be less violent than the film, and closer to the short story on which it was originally based. But don't worry, the bunny scene is still in it. James Dearden, the writer, told the Sunday Times that "Without it the audience might demand their money back."
Where you'll be taking the kids this Christmas? Let us know your thoughts below…
About The Author