Danny Dyer dumped by Zoo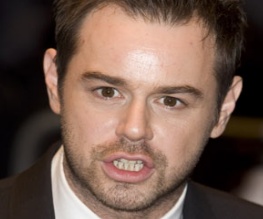 Oh dear, Danny. Got ourselves into a right pickle, haven't we? The Football Factory actor has caused massive controversy in his Zoo "agony aunt" column by suggestive a heart-sick lad "cut his ex's face, so that no-one will want her".
Unsurprisingly, the publishing of this article (erm, proofreading anyone?) has caused massive outcries across the nation, with many groups demanding apologies and the instant sacking of the Dyer. Dyer has instantly jumped to his own defense, stating that he has been "grossly misquoted", but we've got our hands on the actual quote, so have a read below and judge for yourself.
After being asked what to do about being dumped, Danny replied –
"You've got nothing to worry about, son. I'd suggest going out on a rampage with the boys, getting on the booze and smashing anything that moves. Then, when some bird falls for you, you can turn the tables and break her heart. Of course, the other option is to cut your ex's face, and then no one will want her."
After sparking national outrage, the column has now been dropped by Zoo magazine. How will the nation survive without a weekly dose of this kind of wisdom?
Does the punishment fit the crime? Let us know below…
About The Author