Iron Man 2 takes box office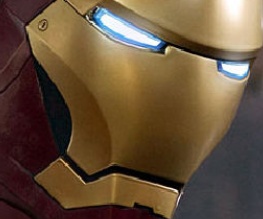 Despite fairly average reviews across the board, it looks like Iron Man 2 is worth its weight in gold. Iron gold. Yeah. In its opening weekend, the superhero sequel took $133.6m – the fifth highest take ever – during its opening weekend, easily trumping the first flick's opeing takings of $98m.
The massive success of Iron Man 2 means that the luke-warm re-boot of Nightmare On Elm Street (why? Just why?) is kicked off the top spot with embarrassing takings of only $9.1 million. Just goes to show you that critics can say what they like, but you can't beat that big Hollywood machine. Makes us a wee bit sad that genuis flicks like Kick-Ass can get critical acclaim but disappointing figures, whereas generally a big-ass budget means big-ass audiences. C'est le vie du cinema, we suppose. At least we're really freaking good at French.
Does Iron Man 2 deserve the success? Let us know below… </h3
About The Author