Cameron Diaz joins The Counselor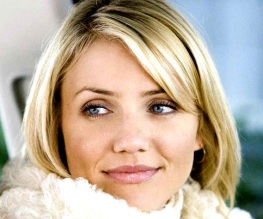 Flighty blonde person and occasional actress Cameron Diaz has been named as Angelina Jolie's replacement in forthcoming Ridley Scott thriller The Counselor.
After Brad Pitt's confirmed involvement in the film, which is based on a spec script from Cormac 'The Road' McCarthy, there was much speculation that The Counselor could see him starring opposite his long-term partner Jolie for the first time since Mr & Mrs Smith.
It's not clear what Diaz's part will entail – we already know, after all, that Penelope Cruz will be playing star Michael Fassbender's principal love interest. Could she be backing up baddie Javier Bardem, Cruz's real-life husband? Watch this space…
EDIT: Yeah, we were right. Cameron Diaz will be playing 'Malkina', the love interest of Bardem's character 'Reiner'. When Jolie was gearing up for the role Malkina was described as a "hyper-sexualized Argentinean woman", although that may need a bit of work…
Is Cameron Diaz actually any good? We don't really know any more.
About The Author