Captain America: The Winter Soldier may star Robert Redford!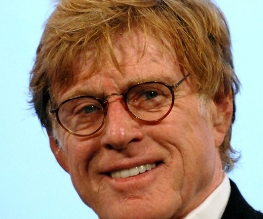 Robert Redford, star of All the President's Men and founder of Sundance Film Festival, is in negotiations to star in Captain America: The Winter Soldier. The 76-year-old legendary actor and director would be following in the footsteps of Dame Judi Dench and playing an 'M' style secret agent – one of the older members of the US espionage and law-enforcement government agency, S.H.I.E.L.D, who are responsible for monitoring the presence of superheroes on Earth. If the role is confirmed this would be Redford's first comic book or superhero film to date and his first Hollywood blockbuster since Tony Scott's Spy Game in 2001. Exciting stuff!
Chris Evans is also due to reprise his role for the film as Steve Rogers aka Captain America, who has become a genetically modified soldier. We last saw him in 2012's Marvel Avengers Assemble and 2011's Captain America: The First Avenger. Sebastian Stan, Samuel L. Jackson, Toby Jones and Hayley Atwell, who featured in the first film in 2011, will also be back while Scarlett Johansson and Cobie Smulders will represent the Avengers.
The film is due to start filming in May in the US and is due to be released around April 2014.
About The Author