Iron Man 3 reveals armour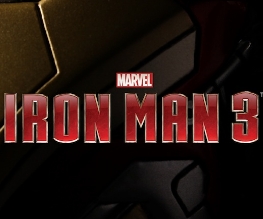 The build up to Iron Man 3 has been a tantalizing one. Dynamite posters were followed by thrilling trailers, wetting our appetites for the May 3rd release. But Paramount Pictures have taken the torture one step further by releasing new artwork that features the various suits Tony Stark will be sporting on the day.
Fans will have to work a bit for the privilege, however. To earn the right to view the latest designs, you'll have to log into your Facebook account, visit the Iron Man page and be tested on pertinent trivia about the series. The "Unlock the Armours" promotion is meant to make it all the way up to the Mark 47 suit, which will do well at keeping you suitably occupied till Iron Man 3 can make it to a cinema near you.
Here at BFF we try to keep you well informed so just in case you missed it we have the first two unveilings down below. Click to see them in all their glory:
If you're still feeling a little less than satisfied, check out BFF's own run-down of the Iron Man suits to date.
Iron Man 3 will see Tony Stark's world destroyed by the enigmatic and powerful terrorist, the Mandarin. In a bid to keep safe all those that he loves, he takes on the quest to answer the ultimate question: does the man make the suit or does the suit make the man? With the return of Gwyneth Paltrow, Don Cheadle and Jon Favreau and the inclusion of Ben Kingsley and Guy Pearce to the cast, Iron Man 3 is set to be a blockbuster worth waiting for.
Will you heading over to FB to try your luck unlocking the armour? Or are you happy to wait till the film brings them on scene? Tell us here!
About The Author