Carrie gets her first trailer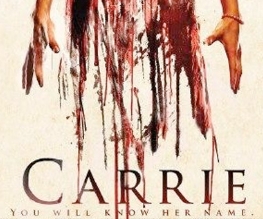 The road to Carrie has been lined with a handful of breadcrumbs so far. First, we got the haunting and quite literally bloody poster before the teaser supplied enough fodder to get us suitably trembling. Matters took a turn for the worse, however, when the release date was pushed from an innocent March 15th date to an albeit spookier October 18th. Today however, it looks like we're back on track with a trailer that is pretty clear about setting up a darkly disturbing re-make.
For all the gory details, click below:

For those of us who are familiar with the Sissy Spacek version, the trailer can feel a bit like déjà vu with its many nods to the old classic. Director Kimberly Peirce seems to have kept hold of the iconic scenes, tweaking them just enough to look updated. It'll certainly be interesting to see exactly how the 'reimagining' works in.
If you don't know yet the original Stephen King book told the story of Carrie White (Chloë Grace Moretz), intensely shy due to the sheltering of her abusive mother (Julianne Moore) and the constant bullying of her classmates. Eventually, she has enough and unleashes a rampage of telekinetic power on her tiny town.
Well my lovelies? Feeling a trickle of fear yet? Or are you just so over it? Let us know!
About The Author