Carrie remake pushed back to Halloween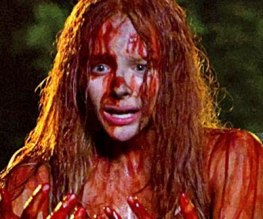 Take that, statistically inevitable and inevitably awful Paranormal Activity film! Carrie, this year's most anticipated horror remake (shut up, Evil Dead) has been moved from its expected release date of March 15 to an appropriately spooky October slot. The film's actually been finished since September 2012, but the powers that be at MGM have obviously decided that channelling Halloween makes more sense than releasing in what we've been told is prom season Stateside. It would certainly have been appropriate, but on reflection we're not sure we'd want to see a film about virtually everyone at a school dance being burnt, crushed and electrocuted a few days before going to a similar event. MIND YOU, all this refers to the US release date so it's anyone's guess when we'll be seeing Carrie in action!
We're all for being made to wait a little longer if it'll cut into Paranormal Activity's profits, but the bad news that we're not likely to see a trailer until April at the earliest. Still, nothing on earth is going to stop this teaser being brilliant:
Shivers. Carrie will arrive on October 18th in the States – we'll let you know the official UK release date as soon as we know it!
About The Author