Chris Hemsworth eyes Candy Store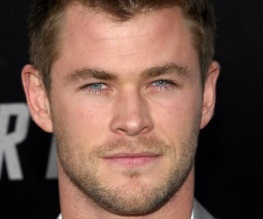 Chris Hemsworth has been a busy man lately. With Thor: the Dark World wrapping up, Red Dawn imminent (at least in the US) and a rumoured attachment to Jerry Weintraub's Steve McQueen biopic, another role is being sized up for Hemsworth's loaded plate. Candy Store has been in the works for a while now, with Academy Award-winning writer/director Stephen Gaghan as its chief architect. While it's early days, it's shaping up to be one to watch out for. With Denzel Washington, Brad Pitt and Christoph Waltz among the interested parties, Chris Hemsworth could find himself rubbing elbows with some serious heavyweights if he signs up.
Candy Store locates its story in Brooklyn, where an elite deep-cover operative must start over when he loses everything. Taking a modest role as a beat cop, he soon finds that the global crime syndicate he fought for so long has its tentacles rooted deep in his new backyard.
Chris Hemsworth might have his hands full at the moment, but Candy Store sounds worth the effort, given Stephen Gaghan's involvement. No stranger to exploring larger forces at work surrounding the grey areas of criminality, Gaghan boasts a writing credit for Traffic and directed complex oil drama Syriana. It doesn't have a start date yet, but Chris Hemsworth's involvement along with that of any of the rumoured A-listers would almost certainly grant Candy Store the green light.
About The Author