Chris Pine and Amanda Seyfried to star in Z for Zachariah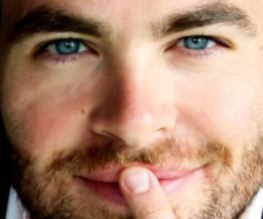 Chris Pine, fresh off Star Trek Into Darkness, has found his next project – the film adaptation of the classic novel Z for Zachariah, along with Amanda Seyfried and Chiwetel Ejiofor. Described as "indie", this project is a distinctly less bombastic than Chris Pine's last outing, and we couldn't be happier to see him putting some of his quieter talents to the fantastic and almost completely nihilistic tale of Z for Zachariah.
Set in post-apocalyptia, Z for Zachariah centers around the last valley in the world that isn't completely irradiated, with fresh air and fertile ground, in which a teenage girl, Ann Burden, lives alone. Two strangers enter the valley (although it was only one in the book), and flip her world upside down. It's not clear whether Chris Pine or Chiwetel Ejiofor will play the character of Loomis from the book (he's a bit naughty), but either way we'll be in for a great three-man indie film.
Let's hope that Chris Pine et al. can make this adaptation of Robert C. O'Brian's Z for Zachariah a hit.
Isn't Chris Pine dreamy? Do you think he could be a decent bad guy if it came down to it? Let us know in the comments below!
About The Author