Chris Pine to wallow in Mud?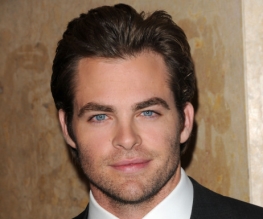 It seems to be in vogue to attach yourself to as many projects as you can but hey! actors have to find work somehow. Chris Pine, who's still attached to the Jack Ryan reboot and still waiting to pull on the yellow jumper of Capt. Kirk in the next Star Trek film (we're still waiting for that J J Abrams), is now hovering around Jeff Nichols' Mud.
With Nichols in Cannes right now with his film Take Shelter there isn't much known about Mud as he's still busy setting it up.The plot revolves around two 14 year-old boys who stumble on a fugitive named Mud (the role Pine could play) and help him to escape an island in the Mississippi. It never occurred to me that they had islands in the Mississippi.
According to Aaron Ryder, a producer on the film, it will be a coming-of-age story in the vein of Stand by Me. No word on when production could start but after his more action packed roles in Star Trek and Unstoppable it looks like Chris Pine is looking for more dramatic parts. I'm certainly intrigued, are you?
About The Author