Fassbender will vamp it up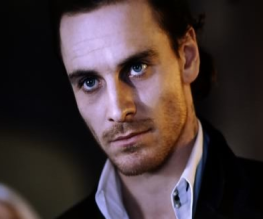 We know what you were thinking; you were thinking "I could really do with another vampire movie, it's been a while." Well here you go! Michael Fassbender will don some fangs and join the legions of actors turned vampire, it has been revealed at Cannes, in a new film by Jim Jarmusch.
Fassbender will be joined by Tilda Swinton, who is fairly scary in real life so would make a pretty top notch vamp, and Mia Wasikowska of Alice in Wonderland fame in what is being called a "crypto-vampire love story". The film is yet to be titled but we do know that it will be set in Detroit and Tangier, those well-known vampire retreats, with filming taking place in Detroit, Morocco and Germany.
This marks yet another job for Fassbender who is beating movie parts away with a stick these days. He is already confirmed for Danny Boyle's latest Trance as well as taking a part in Ridley Scott's Prometheus.
About The Author