Christian Bale for 'Urban Robinson Crusoe'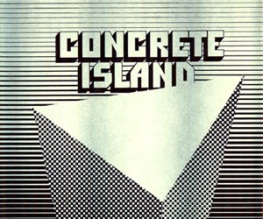 J.G. Ballard's novel Concrete Island is to receive a film adaptation from pretty much the entire team who brought us The Machinist; director Brad Anderson and writer Scott Kosar are on-board, and Christian 'Bod-God' Bale has been tentatively linked to star as the central character Robert Maitland.
ShockTillYouDrop.com have had an exclusive word from Brad Anderson on the details of the project, "The best way to describe it is like an urban Robinson Crusoe story. A guy crashes a car into a highway interchange and is marooned in this weedy lot, injured, and can't escape. It's sort of a crazy, cool Ballard-esque type story, but Christian's on board to do that when we can fit it into his schedule, of course."
Ballard's novel sees the wealthy architect Robert Maitland crash his car in West London, stranding himself in a man-made 'island', between a section of fenced-off wasteland in the middle of a motorway intersection. Alone, wounded, his struggle to survive sees his mind slowly begin to bend – are there other inhabitants on the island or is he just going a bit mad?
About The Author