Christopher Nolan talks Man Of Steel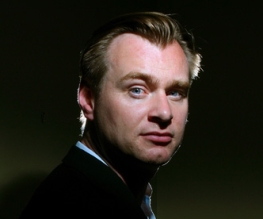 Christopher Nolan has dropped a few revealing comments about the direction that Man Of Steel is taking. He may have thought that he was out of the game after The Dark Knight Rises wrapped, but it looks as though Christopher Nolan will be in the Superhero game for a good while yet. And thank God for that, we wouldn't trust Zack Snyder to do Man Of Steel without Christopher Nolan.
Talking to Playlist, Christopher Nolan remarked on the grittier direction Man Of Steel appears to be taking:
"I wouldn't want people to think we're doing for Superman what we did for Batman. It's very much Zack's film and I think people are going to love what he's done. I think it's really remarkable to take on that character. Superman is a completely different character than Batman."
Well, obviously, Christopher Nolan. Batman is far superior to boring old Mr. Invincible for one thing (prove us wrong Internet nerds!). Upon the story/script writer David S. Goyer (responsible for the stories for The Dark Knight, The Dark Knight Rises and, um, Ghost Rider: Spirit of Vengeance), Christopher Nolan said:
"David Goyer had this brilliant way to make Superman relatable and relevant for his audience. Zack has built on that and I think it's incredible what he's putting together. He's got a lot of finishing to do on that. Superman is the biggest comic book character of them all and he needs the biggest possible movie version which is what Zack's doing. It's really something."
Sorry Christopher Nolan, we're still a little worried about Man Of Steel in the hands of Zack Snyder, the man responsible for the detritus festival that was Sucker Punch. Still, he sounds happy with it, and anything Christopher Nolan is happy about, Best For Film is happy about too.
Henry Cavill and Russell Crowe star in Man Of Steel, coming to the UK on 14th June 2013.
Are the soothing words of Christopher Nolan enough to allay your fears over Man Of Steel, or is Superman a relic of the 40s?
About The Author