Christopher Nolan to receive Visionary Award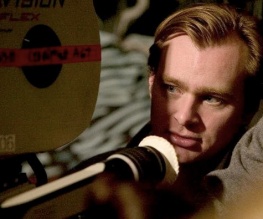 Memento, The Prestige, Batman Begins & The Dark Knight and Inception – certainly makes a list of films both highly artistic and commercially successful. It should come as no surprise then that director of all of those, Christopher Nolan, be recognized for his work and the Visual Effects Society has announced its intentions to do just that.
London-born Nolan will receive the Society's inaugural Visionary Award next year January at their Awards night. The award is in light of his contributions to film through the visual resonance of his work, more importantly how this has added to the complex and engaging stories he has brought to life. Given his latest releases, The Dark Knight and Inception, there is absolutely no doubt of his deservedness – the former being one of the most successful films in history and the latter being undeniably one of the most imaginative and visually beautiful.
About The Author