Chronicle sequel is in the works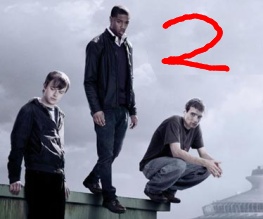 This really is Chronicle's week – just a day after its unprecedented success propelled first-time director Josh Trank into the major league with a shot at Spider-Man spinoff Venom, Fox has decided to press ahead with a sequel to the low-budget superhero film. Hurrah!
John Landis' son Max will once again be delivering a script, although there is as yet no confirmation that Trank will be bringing his invigorating perspective on found footage to the sequel. We're also not sure who's going to star in it – without wishing to give too much away to idiots who haven't seen Chronicle yet, there really are quite a lot of deaths.
Chronicle's worldwide gross is already pushing $105m off the back of its paltry $15m budget (which really is extraordinarily well-used, considering the level of effects in play), so it's no surprise that Fox wants to capitalise on its success. This might just be the next big sci-fi franchise, mightn't it? Nothing would make us happier.
Did you see Chronicle? Would you watch a sequel? Let us know below!
About The Author