Cineworld reports unlikely rise in profits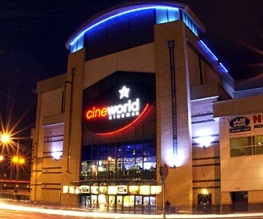 Cineworld has reported a 9.9% rise in pre-tax profits in the last financial year, crediting the surprising statistic with the success of British films such as The King's Speech, The Inbetweeners and the final Harry Potter film.
Commenting on the news, Cineworld spokespeople have said that the profits are a testament to "the continuing appeal of cinema even in difficult economic times." Nothing to do with the steadily but swiftly increasing prices of cinema tickets then? Cineworld also reported that profits for snacks and drinks have gone down in cinemas, and that many more people are opting for cheaper 2D screenings rather than 3D ones.
With the Olympics and European Championships coming up, cinemas are expected to have a tough summer raking in the crowds. Though why people would flock to see people running round in circles and jumping into sandpits rather than Christian Bale and Tom Hardy duke it out in The Dark Knight Rises remains a mystery to us.
About The Author