Chronicle writer Max Landis to direct his first film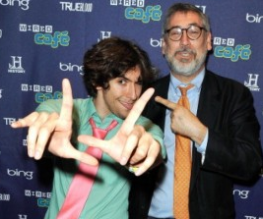 Chronicle was a surprisingly good found-footage film about teenagers who gain super powers and put them to 'good' use. We enjoyed it anyway. It was also written and scripted by Max Landis, the son of director John Landis (Animal House, An American Werewolf in London). Landis Jr. is currently writing the screenplay for action comedy Good Time Gang (starring Jonah Hill and Mark Wahlberg) and dealing with the rewrites for Chronicle 2.
In the meantime, Big Beach Films have decided he doesn't have enough to do, handing Max Landis his first role as director for upcoming teenage drama Me Him Her.
Me Him Her is a film about a group of teenagers (just like Chronicle!), one of whom is struggling with their sexuality (a bit like Chronicle?), and explores themes of love, sex and developing one's self (OK, so not really like Chronicle at all). This seems rather suited for Max Landis' fluid and organic writing style, and should cement his rightful place in Hollywood, rather than just being the son of that guy who directed Eddie Murphy's Coming To America.
Me Him Her begins shooting in Spring 2013, if the copious number of things Max Landis has on his plate don't get in the way.
Did you enjoy Chronicle as much as we did? What do you think will feature in Chronicle 2?
About The Author