Woody Allen set for Turturro's Upcoming Gigolo Flick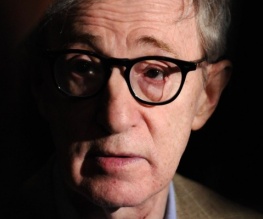 In potentially hilarious news Woody Allen has been confirmed to star in John Tuturro's fifth directorial effort Fading Gigolo, due out sometime next year. Following the adventures of two Hasidic Jews, played by Allen and Turturro, who decide to raise money by selling the use of their (non) pork swords to lonely New York ladies, it will be the first time since 2000's Picking Up The Pieces that Allen has starred in a film he has not directed.
Prostitutes have often turned up in Allen's own work (Mighty Aphrodite, Deconstructing Harry, You Will Meet a Tall Dark Stranger) though always in female form, so it will be interesting to see how the sex-crazed auteur goes about bringing the idea to life. Though reports on the exact nature of the plot-line are so far unconfirmed, when one considers the news that Sharon Stone and Sofia Vergara (Modern Family) are on board to play clients of Woody (76 years old) and Turturro (would never be mistaken for an oil painting) one can only assume it is being played for laughs.
About The Author