Clive Owen turns down Spike Lee's Oldboy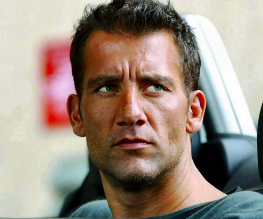 Poor old Spike Lee must be feeling pretty demotivated. After being roundly rejected by Rooney Mara, Christian Bale and Colin Firth for his Oldboy remake, it turns out he can't even rely on his old pal Clive Owen for support. The Children Of Men star turned down the role of antagonist (named Woo-jin in the 2003 original), leaving a cast that still consists purely of Josh Brolin as lead character Oh-Dae-Su.
Perhaps you're all sick of us banging on about how we really don't need a remake of Chan-wook Park marvellous action/thriller Oldboy, but surely the further down the list of candidates Spike Lee gets, the less of a good idea this must seem, even to him. We all know what's going to happen; eventually it's going to be announced that Spike Lee has found his Woo-jin, and he will have found Mary-Kate Olsen, and that's what it will be and we're going to have to write the words "Mary-Kate Olsen to star in Oldboy remake" and that's when the world will be finished. We don't want that, and neither do you, Spike Lee. Stay tuned for endless horror, and here's hoping that Lee will turn his talents elsewhere.
About The Author