Close friend of Jamie Foxx given key role in Django Unchained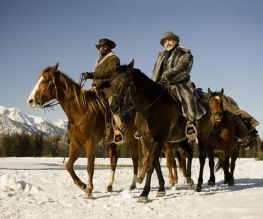 The build up to the release of Quentin Tarantino's cowboy-slave epic Django Unchained was always destined to be surrounded by excitement and intrigue. We've lapped up news of the poster, the trailer, and every tiny snippet of information about the cast list.
With Jamie Foxx (Ray), Leonardo DiCaprio (Inception), Jonah Hill (Moneyball) and Samuel L. Jackson (Pulp Fiction) at the helm it looks set to be an incredible film, but news of a controversial casting decision is reported to have caused dispute among the cast. Tarantino has cast a close friend of Foxx with no previous acting experience as the pivotal role of 'Tony', a "big character" who'll appear in most scenes with Foxx.
Hollywood is no stranger to nepotism, with many actors accepting it as par for the course that they'll occasionally be passed over for someone with a connection to the production team. In this case the actor in question had never even expressed an interesting in acting, but Tarantino defended his decision, saying "as soon as I saw him, I knew he was the right choice". Foxx called the turn of events "magical" and is thrilled to be working with his friend who he met on his birthday nearly five years ago.
The full name of the actor playing 'Tony' has not been revealed, but to his friends he's known only as 'Cheetah'. Also he's a horse.
About The Author