Coming Soon: Kick-Ass in the UK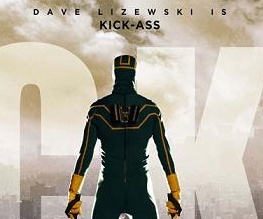 Matthew Vaughn's upcoming adaptation of the Mark Millar comic Kick-Ass has been picked up for UK distribution by Universal – which is damn good news as far as we're cocerned. Vaughn, who previously produced Guy Ritchie's Lock, Stock and Two Smoking Barrels and Snatch, and directed 2004's well-received Layer Cake, has been plagued with difficulties in finding a UK distributor for the film. Why any of the big boys have shied away from distributing is a mystery to us here – from the premise alone, Kick-Ass seems set to be a winner.
It's a superhero movie with a twist – the film's full of superheroes (including Aaron Johnson as the titular Kick-Ass and BestForFilm favourite Nicolas Cage as Big Daddy) but none of them have any actual powers. Essentially they're just a bunch of wannabees with a penchant for getting wailed on in back alleys.
In case you've not caught the trailer yet, here it is in all its glory – enjoy. The US release has been set for mid-April next year; expect Kick-Ass to pop up in our cinemas sometime shortly after that.
About The Author