Conchords Creator To Direct Muppet Movie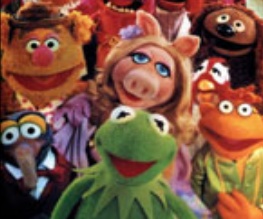 James Bobin, the co-creator of the brilliant Flight of the Conchords, has revealed that he intends to direct the new Muppets movie for Disney. And we think that's brilliant.
Details are being kept secret, but the writer has been confirmed as Jason Segel of Forgetting Sarah Marshall. A combination of Bret and Germaine, Russell Brand and Fozzie Bear? Finally a film we actually want to see!
Luckily Segel is a professed Muppets fanatic so the material will likely stay true to the original Jim Henson creations. Though no details of the potential story have been released, Segel has stated that he wants to bring the style back to the original 80's style Muppet stories, when they spent their time trying to put on shows, rather than careering round lost in space, on an island or Victorian England.
Magazine Vulture apparently reported Bobin had the option of shooting this or signing to the Judd Apatow-produced Bridesmaids at Universal about two women fighting over planning their friend's wedding party. No offense Judd, but we're very, very glad he chose this project instead.
What Muppet flick would you like to see next? Or should Bobin have stuck to the Apatow project? Let us know below!
About The Author