Cotillard to play Morgana in Arthur & Lancelot?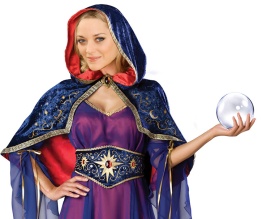 So everyone knows about how Steven Soderbergh keeps bitching about how he wants to give up films and become a painter or something? Only first he's going to make a load of films, including one about King Arthur! What a liar. Stop lying to yourself Steven, you're never going to get out of the game. "Just when I thought I was out, they pull me back in to direct Arthur & Lancelot" – Steven Soderbergh, as he lays down his watercolour pencils and artist's smock.
Anywho, this film has us more than a little excited. First, it was rumoured that Gary Oldman would be playing Merlin (hurrah!) and then up-and-comers Kit Harrington (Jon Snow from Game of Thrones, for all you George R. R. Martin enthusiasts out there) and Joel Kinnaman (Holder from the American The Killing, for all you killing enthusiasts out there) signed on as Arthur and Lancelot. Now, it's rumoured that French fancy Marion Cotillard – most recently seen in Soderbergh's Contagion – has been offered the role of Morgana (i.e. the evil sorceress!). That genuinely sounds like perfect casting. Following her tremendously creepy turn in Inception, we can definitely see Marion donning a velvet robe and swooping about being evil.
What we really want to know is who will be playing Guinevere, thus completing the love triangle between Lancelot and Arthur. Who do YOU think should step into this role?
About The Author