Damon Lindelof writing secret sci-fi film called 1952 for Disney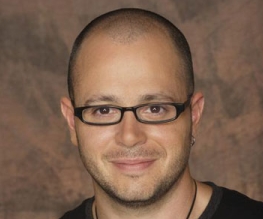 Disney, the devourer of good franchises and makers of bland family fare, have struck a seven-figure deal with Damon Lindelof (Lost, Star Trek) to write and produce an original (happy days!) large-scale science fiction film.
Not much is known about the film but it does have the working title of 1952. It could either be a period film set in the fifties or, if it's like Wong Kar Wai's 2046, the title could have a deceptively different implication. Damn you Lindelof and your mysteries, why can you never be straight with us?
Lindelof has been busy as of late, getting Star Trek 2 into a state of readiness along with his buddy J.J. Abrams. He's also contributed to rewriting upcoming summer blockbuster Cowboys & Aliens for Jon Favreau, as well as handing in a script for Ridley Scott's new sci-fi film Prometheus which is currently shooting. We hope the Ridley Scott who directed Alien turns up and not the one who filmed Robin Hood for that film. It's too early say whether we have high hopes on this project but we hope Lindelof takes it easy on the mystery and plays it straight. He and J.J. Abrams are puzzles wrapped in an enigma shrouded in a mystery.
About The Author