Damon To Star As Robert F Kennedy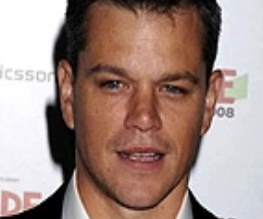 Matt Damon seems to have got the biog-bug; first he starred in the real-life tale of Mark Whitacre in The Informant!, then he went all Sauff-Africin as Francois Pienaar in Invictus, and now he's revealed that in his next project he'll be playing John F Kennedy's younger brother Robert. Robert Kennedy overcame the shadow of his sibling's assassination to forge his own political career, only to die by another assassin's bullet in 1968.
Damon has states that he's ready to commit to the film, as long as he likes the script. Hopefully this shouldn't be too much of a hurdle, as it's bein written by Eastern Promises' Steven Knight – who is also working on an adaptation of Dan Brown's The Lost Symbol.
The movie will be an adaptation of Evan Thomas' Kennedy biography His Life, and will explore the life of a man continuing battling in the shadow of a sibling meant for greatness.
You excited about the prospect of Matt Damon as a Kennedy? Let us know below!
About The Author