The Final 6 Line Up For Captain America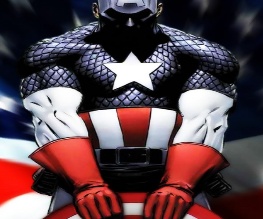 Marvel have revealed that their search for Captain America has been whittled down to just six men. The company are planning to release a nine film franchise about the famous superhero, so it's pretty bloomin important that they choose the right man. So who are the final six? Have a look…
1. John Krasinski (the US Office, Away We Go, It's Complicated)
2. Scott Porter (of Speed Racer)
3. Mike Vogel (Cloverfield)
4. Michael Cassidy (Smallville)
5. Jensen Acklesng(Supernatural)
6. Patrick Flueger (Brothers).
The Hollywood Reporter have revealed that Marvel wants each actor to sign a 30-day hold during the testing, meaning the big six can't sign on to any other movie projects while they're testing. It's a big ask, but with the potential of a nine films in the bag, we're pretty sure the boys won't mind sweating it out.
So who do you think would make a good Captain America? Our vote goes to Krasinski, but to be fair, we've seen him in a lot more roles than anyone else on the list. Cassidy is also an interesting choice, it might be nice for him to step out as the superhero for a change.. What do you think?
About The Author