Dancing Shoes Off, Kids – Footloose Remake Is No More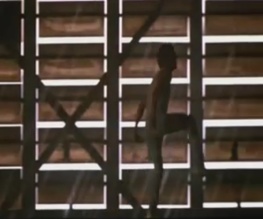 Finally, they're listening to the public's cries of "Dear God, no more remakes!" That or both their star director and lead actor have dropped out. Either way, Paramount have announced that their reboot of classic '80s dance flick Footloose is no more.
Slipped into the bottom of a press release announcing the Coen brothers' latest release, the studio announced that the film, previously scheduled for a June release, had been pulled from their schedule. Seems the idea has become so unpopular at Paramount, it doesn't even warrant a statement of its own. Hardly surprising in a post-Fame 2009 world.
When the studio first announced the remake back in 2007, it seemed set to go great guns, with Zac Efron to take over Kevin Bacon's role from the original and High School Musical's Kenny Ortega directing. When Efron dropped out due to other filming commitments, his role was quickly snapped up by Gossip Girl star Chace Crawford (almost as much of a hit as Efron amongst the screaming teen girl demographic the producers were obviously aiming for), and it seemed all was back on.
But last October Ortega went the same way as Efron, backing out of directing the remake because, according to a studio press release, he wanted to take a career break after working on This Is It. Hollywood press reported otherwise – apparently Paramount refused to give Ortega a budget of more than $25 million, a pretty paltry sum by today's standards.
Still, after the performance (or lack thereof) of similar remakes at the box office recently, who could blame them? The key to these movies is obviously to fill the cast with no-names, make it on a shoestring and rely on a fair amount of people going to see it for the curiosity factor, despite the fact it's clearly going to be a stinker. Either that or, you know, leave it the hell alone. Good to see Paramount's going for option two, although not for lack of trying. Let's just hope Footloose Two-Thousand-and-Whatever remains buried for a looong time to come.
How do you feel about the canning of the new Footloose – disappointed or goddamn relieved? Comment away, my friends.
About The Author