Pirates 4: We're All Getting a Bit Sea-Sick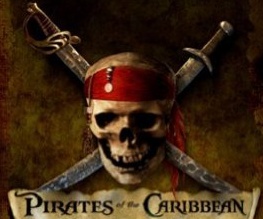 There are perhaps seven people left in the world who really care about the next installation of The Pirates Of The Caribbean franchise, but you know what, it's our job to care, and care we must. Even if the last film was so ridiculous we reckon only pirate threats and curses forced the all-star cast to climb aboard.
Confirmation of Pirates of the Caribbean: On Stranger Tides came yesterday, announced (oddly enough) by the Governor of Hawaii. The Piratesteam plan to film on the Hawaiian islands of Kaua'i and O'ahu and so it was the proud job of the local government to tell the world of their upcoming visitors.
The only snag that we can see (except of course for the seemingly exhaustive stupidity of the plot) is that Johnny Depp has yet to sign on the dotted line. At the moment he's all taken up filming Dark Shadows with his best mate Burton (seriously you guys, just tell the world your secret, it's fine), and considering he's one of the most loved actors in Hollywood it's unlikely he'll need to be in a rush getting behind yet another Pirates film. Is there any point in making this film without Captain Jack Sparrow at the helm? We'll have to wait and see.
Should Johnny Depp sign up for another sea voyage? Or arrrrrrr you bored of the whole pirate thing? Let us know…
About The Author