Danny Boyle Takes Frankenstein To The Stage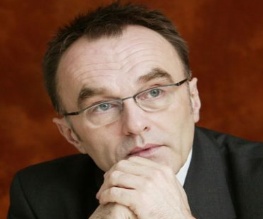 The acclaimed director of Slumdog Millionnaire, 28 Days Later and Trainspotting has announced today that he plans to return to his theatrical roots having been, as he says, "distracted for 15 years by the movies."
What's made him change direction? The idea to adapt Mary Shelley's Frankenstein for the stage. Apparently Big Man Boyle is excited about the prospect of turning Shelley's 19th century gothic novel into a large scale and visually ambitious theatrical event, staged at the National Theatre. Speaking at the unveiling of next season's programming, National Theatre Artistic Director Sir Nicholas Hytner said that Boyle is keen to examine contemporary scientific morality question, "the way we have messed around with our environment; the ethics of genetic engineering".
It'll be very interesting to see how a man immersed in the world of film for 15 years re-invents the special effects (dry-ice and trap doors) of theatre, but if Boyle's behind it, it will probably be a cracker. And don't worry, Boyle isn't abandoning the film world completely – before he starts on Frankenstein he's off to Utah in the US directing his next film, 127 Hours, about a climber who becomes trapped under a boulder and must saw off his own arm to survive. Awesome. Now put that on the stage, and you've got yourself a winner.
Boyle treading the boards; theatrical perfection or a monster of an idea? Give us your thoughts!
About The Author