Darren Aronofsky wants to make Noah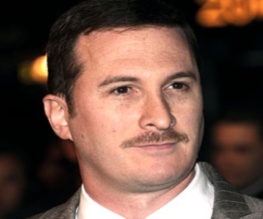 Darren Aronofsky, with a back catalogue of films spanning drug addiction, psychotic ballet dancers, mathematical mentality and er wrestling, has decided to go all biblical on us. He wants to make Noah, his version of the classic Noah's Ark tale, based on his own script, currently being reworked by John Logan. Aronofsky sees the project as "a big fantasy epic" and we'll be tearing our nails out to get further details.
The director is already working on Sci-fi tale Machine Man (slated for 2012), about an engineer who reinforces his body with titanium and becomes hunted by those who want to steal his inventions; but apparently Noah is the project that he really wants to work on. And now is the time to strike, as Black Swan has made over $300 million to date (in stark contrast to all of Aronofsky's previous films, none of which made more than $50 million) meaning his Hollywood bargaining power is at an all time high.
No Studios have taken him up on Noah as of yet, perhaps reeling from Aronofsky's implication that Evan Almighty wasn't any good. Surely not?
About The Author