David Cronenberg to make R-Patz get a haircut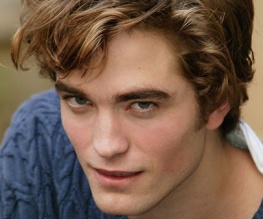 For someone who's found David Cronenberg's work a mite confounding over the years (Naked Lunch anyone?) his recent efforts A History of Violence and Eastern Promises came as a welcome surprise. In tackling, by his standards, more generic fare he crafted two profoundly intelligent thrillers, so it's great to hear that he's back with two more projects, both of which sound equally exciting.
First out of the starting gate is A Dangerous Method. Based on the play by Christopher Hampton, it's a look at how the intense relationship between Sigmund Freud and Carl Jung gave birth to psychoanalysis. Working with Viggo Mortensen for a third time (he's playing Freud) Croneberg has cast Michael Fassbender as Jung, and rounded out the cast with Vincent Cassel and Keira Knightley.
After this potential mind-scrambler we can expect Cosmopolis. Based on the novel by Don Delillo, it's to star Robert Pattinson as Eric Packer, a 28 year old multi-billionaire asset manager who makes an odyssey across midtown Manhattan in order to get a haircut. Apparently most of the film is to be set inside Packer's bulletproofed stretch limo, which is fitted with computer monitors and television screens. And maybe a sun-roof for R-Patz's hair, which, if he needs a haircut, must be utterly towering.
About The Author