David Fincher in talks to direct Gone Girl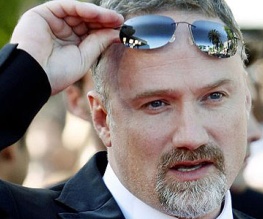 David Fincher is in talks to direct a film adaptation of Gillian Flynn's bestselling thriller, Gone Girl. After being published last year, the book instantly climbed the New York Bestseller list for 2012 and will now be made into a film with (possibly) Reese Witherspoon in the leading role. The film centres around Amy Dunne, and whether she was murdered by her husband Nick Dunne. As the town slowly turns against Nick, a spiral of lies is unleashed.
The Academy Award winning director is also in talks to direct 20,000 Leagues Under the Sea and The Girl Who Played With Fire. It has also been rumoured that Fincher may direct the next Star Wars film now that Disney has bought Lucasfilm.
Author Gillian Flynn is a former film and television writer for Entertainment Weekly, and Gone Girl has been her third, and most successful novel to date. She claims that much of her inspiration for Gone Girl came from Notes on a Scandal, which was also made into a film, and Roman Polanski's classic horror film Rosemary's Baby. However, the proposed film has drawn more comparisons with thriller Fatal Attraction, so far.
With so many rumours floating around, it's difficult to say when plans will be cemented about Gone Girl, but we'll keep you in the loop.
About The Author