David Fincher to direct Dragon Tattoo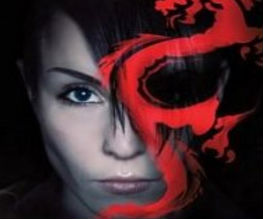 David Fincher is due to direct the English remake of the Swedish crime mystery The Girl with the Dragon Tattoo. The Swedish version, adapted from the Stieg Larsson's novel, was released in the UK earlier this month. If you liked Fight Club and Aliens 3 then no doubt you will not be disappointed with Fincher's usual mix of mindless sex and violence.
The story tells us of Mikael Blomkvist, a journalist who has been sued for libel and is awaiting a prison sentence.  He is then hired by Henrik Vanger who wants him to investigate the disappearance of his niece some forty years earlier.  Attracted to the case, Mikael teams up with Lisbeth, a computer hacker. This leads them on a path of intrigue in a classic detective thriller with a hint of punk rock added in for your viewing pleasure.
The announcement that Fincher will direct the English version of the film comes as Larsson releases his latest novel, The Girl Who Kicked the Hornets' Nest. The question now remains; who will play Mikael? Well, Brad Pitt or George Clooney have been rumoured to be getting involved, although we think George is a bit past it for Mikael!
Who do you think should play Mikael? Let us know below…
About The Author