Flatliners remake in the pipeline?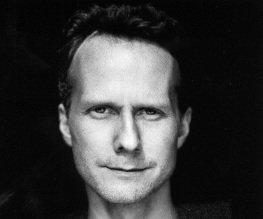 Back in August 2011, Sony Pictures commissioned Source Code writer Ben Ripley to make a screenplay for a remake of the 1990 cult-thriller Flatliners. Now it looks like they've almost signed up a director. Niels Arden Oplev (the Swedish The Girl with a Dragon Tattoo) is currently in talks to helm the project. The original starred Kevin Bacon, Julia Roberts, Kiefer Sutherland and Billy Baldwin in a story of a group of medical students inducing death in order to discover the undiscovered country from whose bourn no traveller returns.
Oplev makes his English-language directorial debut next month with the triller Dead Man Down featuring Colin Farrell and Noomi Rapice, and he'll also direct the pilot for the TV adaptation of Stephen King's Under the Dome. Expect news to follow in the next few months about casting. We fancy Michael Fassbender would be a good man to take Bacon's role. Jessica Chastain for Julia Roberts, anyone?
Speaking of Kevin Bacon, is anyone else getting really irritated by his Orange ads in the cinema these days. We at BFF must have seen the damn thing 500 times cumulatively over the past few months. Multiplied by the four versions of him that's a hell of a lot of Bacon to have to deal with. Very unhealthy.
Are you excited by the prospect of a Flatliners remake? And how much Bacon is too much Bacon? LET UYS KNOW
About The Author