Jessica Biel In New Movie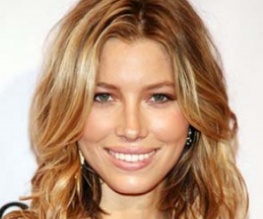 Jessica Biel, of such films as I Now Pronounce You Chuck And Larry, Elizabethtown and Valentine's Day, has decided that her good girl days are well and truly over. Not only is she starring amongst all the lads in The A-Team, but she's announced today that she plans to star in a rape-revenge murder flick called – hold onto your pants – Mobgirl. Well, it's nice to keep things simple, isn't it?
The story follows a mob mistress who, after being brutally raped, decides to wreck vengeance upon her attackers. She infiltrates the mob to gather evidence against her crime boss nemesis, planning to send his ass to jail. Yeah, in your FACE bad guys. It all sounds very Kill Bill to us, and we can already here you rising up to cry as one – "hasn't this already been done?" Well, yes. But the twist is that this story is based on truth (in a proper awesome way, not in a Fourth Kind rubbish way). The film takes its inspiration from the true life story of Arlyn Brickman, and Teresa Carpenter's book Mob Girl.
Lone Scherfig (of the wonderful An Education) is on board to direct, and though there's no more names attached yet, we reckon its a juicy enough premise to lure in a few more a-listers. The only question now is, can Biel pull off a great ass-kicking as well as Uma did?
Are you excited to see Jessica Biel in an all new action-flick (probably wearing tiny shorts)? Let us know below!
About The Author