Look Who's Talking… about making a remake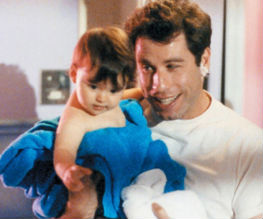 Good news for fans of talking babies everywhere: Neal H Moritz, the producer behind such films as Evan Almighty and Not Another Teen Movie, is planning to remake Look Who's Talking.
The original Look Who's Talking starred Kirstie Alley and John Travolta as the parents of a talking baby. As if that wasn't freaky enough, the baby was voiced by movie hard-man Bruce Willis. Sequels of diminishing quality followed (the third film involved talking pets – don't ask) and now the Hollywood reboot-athon has got this family-friendly franchise in its sights.
The new film is currently without a director or writers, but with the original making $300 million worldwide it can't be long before production gets moving on this one. Though the biggest question about this project has to be: which lucky actor will get to play the baby?
Which Hollywood Star would be ideal for playing the role of a slobbering, screaming infant? Let us know what you think!
About The Author