David O. Russell edges the Coens for DGA nomination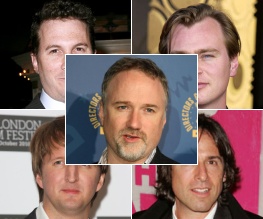 The Directors Guild of America announced the five nominees for its showpiece 2011 gong yesterday, and as expected the Guild gave nods to David Fincher (The Social Network), Christopher Nolan (Inception), Darren Aronofsky (Black Swan), and Tom Hooper (The King's Speech). The final spot was seen as a shoot-out between David O. Russell for The Fighter and the Coens for their True Grit remake – and in the end the volatile Russell edged out the Brothers.
The five happy helmers will no doubt be hoping for a repeat of last year when the Academy Award voters saw no reason to argue with the DGA and matched their list of nominees exactly. And whoever does take home the coveted award at the January 29 ceremony will surely be aware of the fact that only six of the previous sixty-two winners have failed to go on to claim the best director Oscar.
All the more reason to keep an eye on Russell's reaction when the award goes to Fincher, whose classy back catalogue – and his near miss at the 2009 DGA awards with The Curious Case of Benjamin Button – makes him the likely favourite this time around.
About The Author