Del Toro to produce The Secret Garden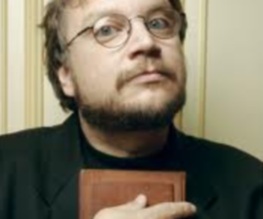 Guillermo del Toro is returning to familiar territory, with a film about the boundaries of reality and secret worlds only few can access. Alas! it won't be a sequel to Pan's Labryinth, but he is producing a new version of Frances Hodgson Burnett's The Secret Garden. There's plenty opportunity for heart-warming wonder and fairy-land in the book, which was last brought to the screen by Agnieszka Holland in 1993 in a film starring Maggie Smith.
Lucy Alibar, who will be at the Oscars this month as a nominee in the Best Adapted Screenplay category, has signed up to pen the piece. Del Toro won't be directing, and we don't yet know who will be, but his fellow producer is Mark Johnson, who has already produced a Burnett adaptation (Alfonso Cuarón's A Little Princess in 1995) and has worked with Guillermo de Toro before on Don't Be Afraid of the Dark.
The children's novel is one of the most beloved in the genre, and has been the subject of many adaptations since the dawn of cinema. The first was back in 1919, and was followed by many more cinematic and televisual interpretations including a memorable BBC series and the delightful Maggie Smith one. The story centers on Mary Lennox, an initially unappealing spoilt 10-year-old rich kid sent to stay in her uncle's forbidding mansion in Yorkshire after her family has been wiped out by cholera in British India. After she discovers the key to the flowery area of the title, however, she is made sympathetic by both the friends and the secrets she discovers. It's a sure-fire heart-warmer.
The worrying news is that it's being reported that the story will be transferred to the American south, you know, because then more Americans will go to see it. Any bets that they'll also make the friendships a heart-warming racial thing we'll gladly take.
Did you cry in the 1993 version when the angry old uncle learns to love again? Are you sick of films with southern US accents yet? LET US KNOW
About The Author